Location
100 W Randolph St, Chicago, IL
Status
Determined eligible for listing to the National Register of Historic Places by the National Park Service, but nomination rejected due to owner objection
Partners
Landmarks Illinois
Preservation Chicago
The National Trust for Historic Places
AIA Chicago
DOCOMOMO Chicago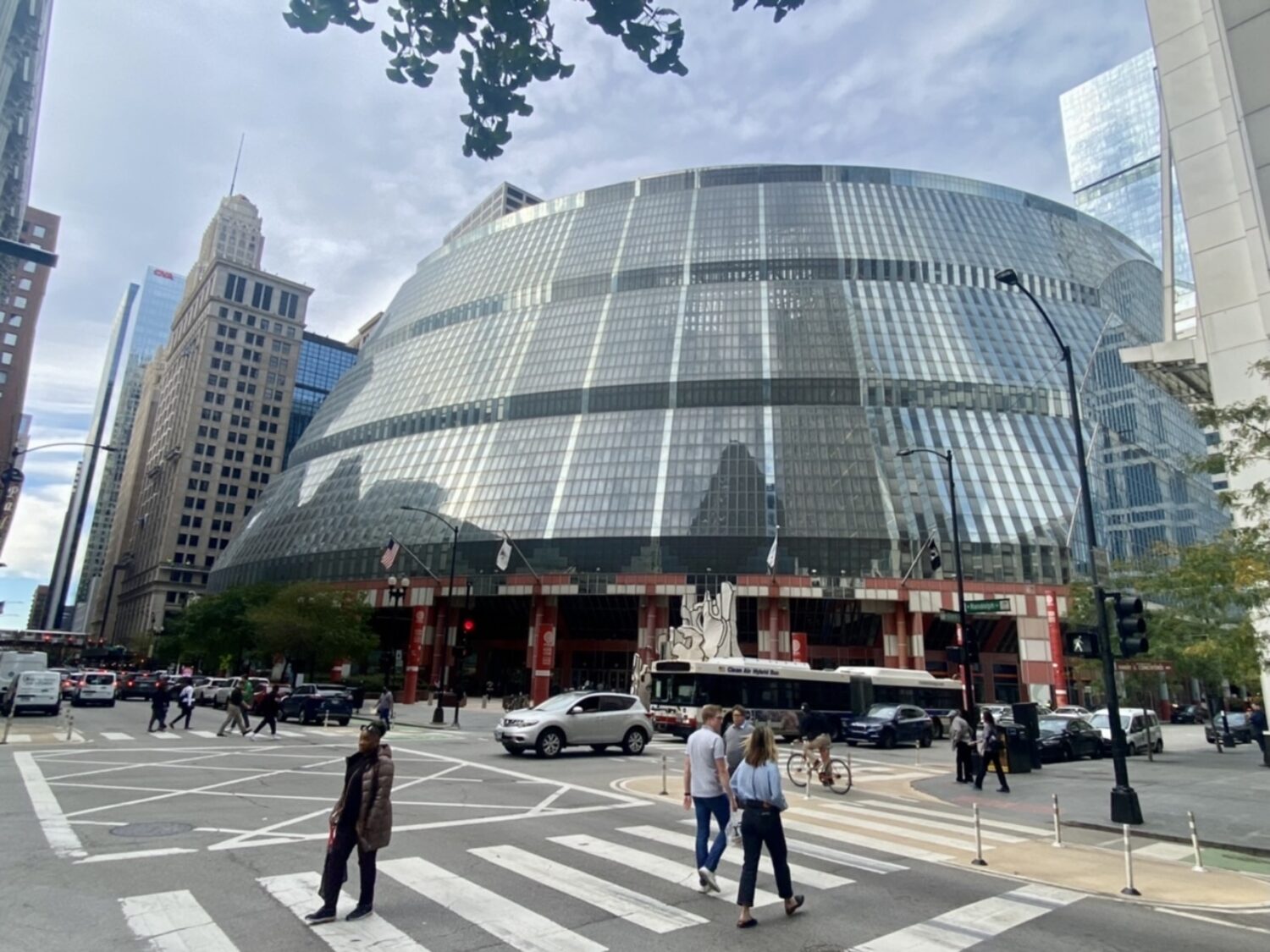 Download the full nomination of the Thompson Center here.

Preservation Futures researched and wrote, with Adrian LaTrace, the 2020 nomination of the building to the National Register of Historic Places. This work was supported by Landmarks Illinois and a grant from the National Trust for Historic Places.
At the same time, Preservation Futures has worked with local artists and organizations to develop arts and cultural programming for the building's public interior and to lead open tours to educate the public about the building and its value.
Scope of Services
National Register of Historic Places Nomination
Free Public Tours
Support for Public Art 
and Culture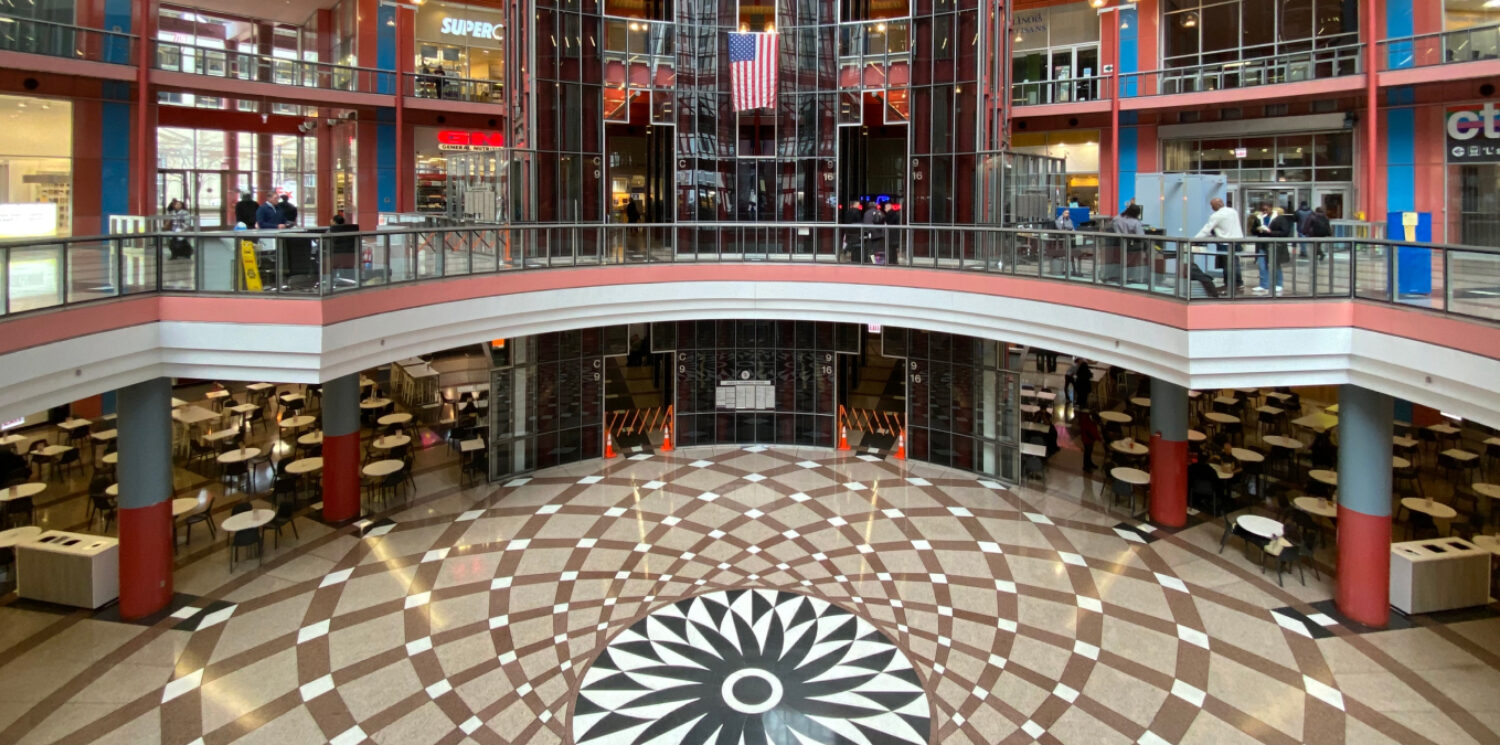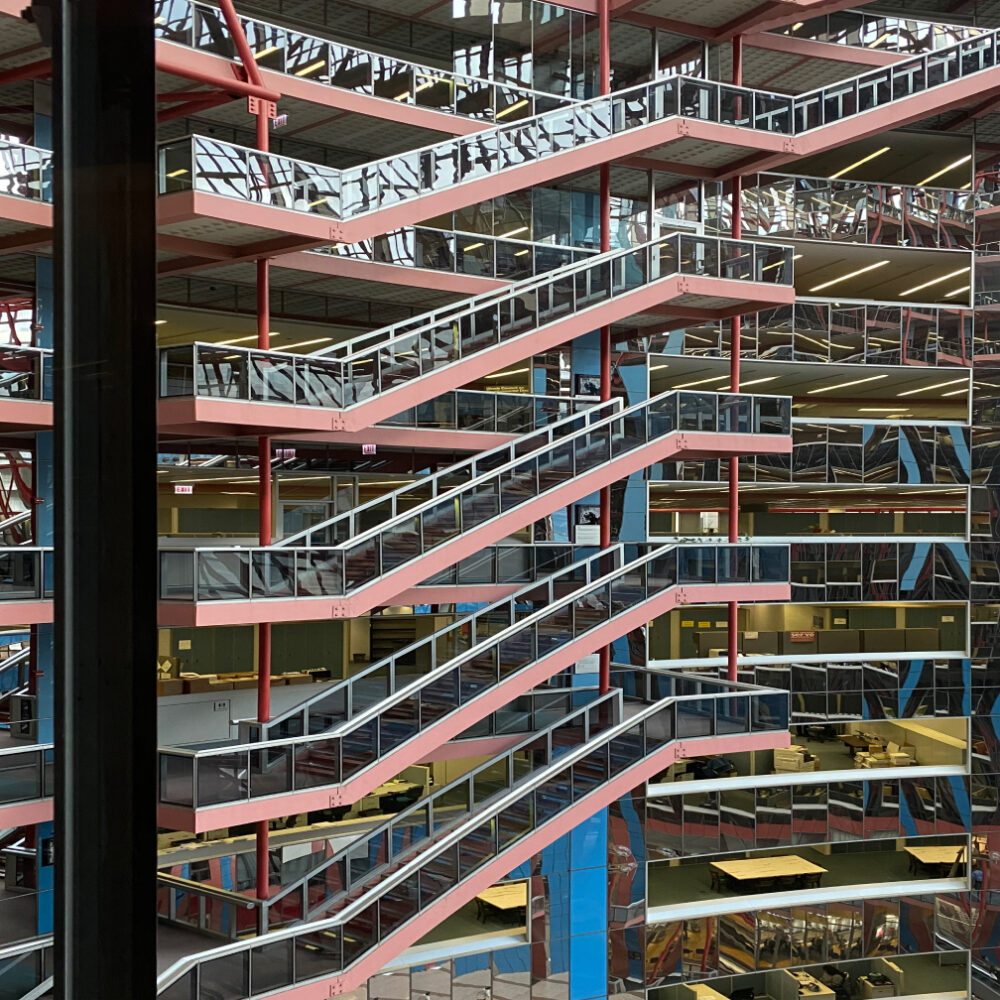 The James R. Thompson Center, originally named the State of Illinois Center, is an exceptional example of Post-Modern architecture within the City of Chicago, significant under National Register of Historic Places Criterion C; Architecture, as a work of distinctive architecture and construction.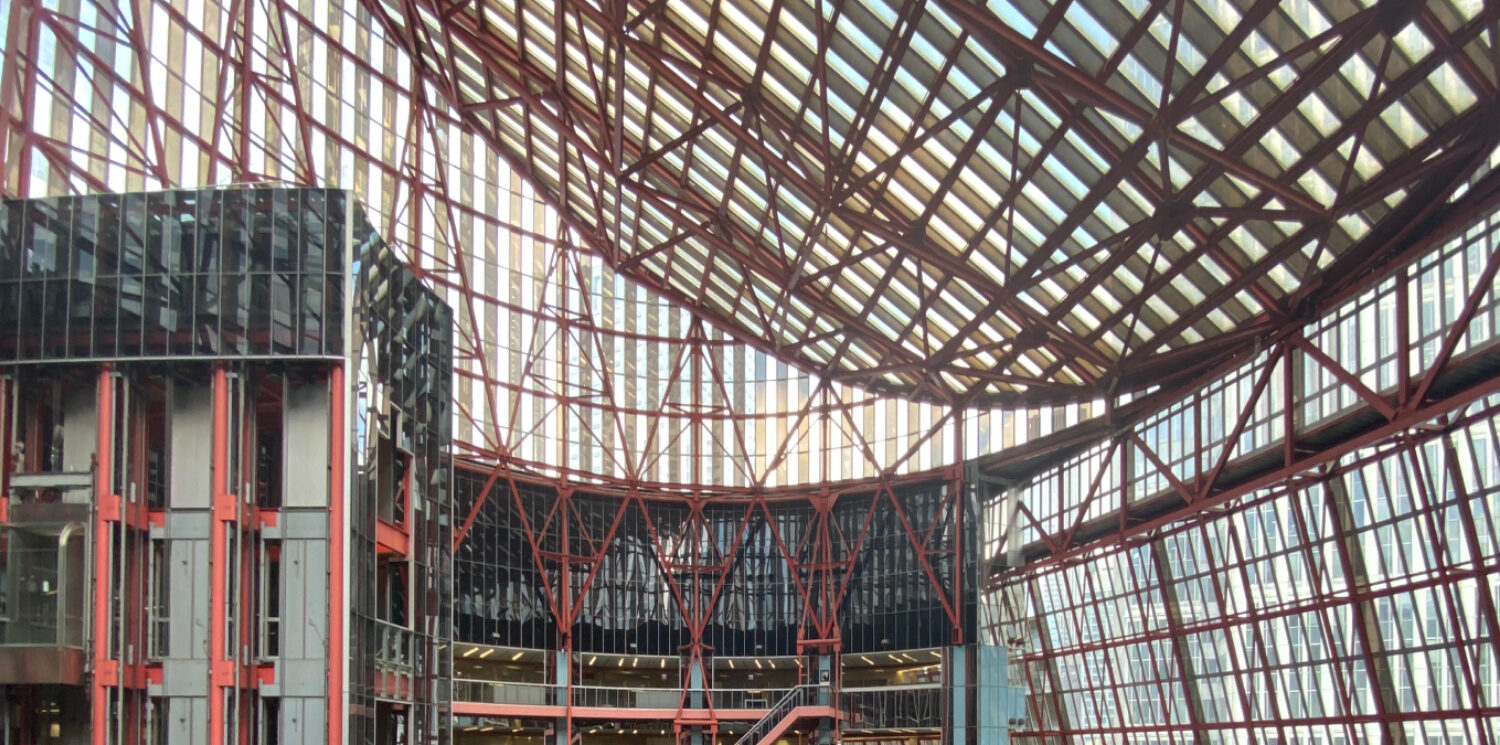 The Thompson Center applies novel aesthetic and technological solutions to complex architectural and urban challenges. Its ambitious design goals: governmental transparency; civic participation; and commerce; are fully realized in its use patterns of government services and bureaucracy; popular protest; and revitalization of the North Loop neighborhood. Former Governor James R. Thompson led the process to hire Helmut Jahn as architect, resulting in the apex of Jahn's 'personal brand', and the growth of his international reputation for designs that were both stylish and innovative. Critical reception, driven by coverage of the Thompson Center in local and national outlets, informed the public perception of the building's design and functionality. As the most exceptional example of Post-Modern Architecture in Chicago, a movement that had a transformative effect on design of all scales, the Thompson Center set new expectations for what the style could achieve.